Last updated on November 22, 2023 11:25 pm
Add to wishlist
Added to wishlist
Removed from wishlist
1
Add to compare
Discover the grandiose Royal Palace of Madrid with special early access and a 1.5-hour guided tour. For a glimpse of the palace at its most spectacular, you'll arrive before the doors open to the public, then learn the secrets of the enormous palace, whose 2,800 rooms overflow with masterpiece…
The Royal Palace in Madrid is actually used (but not owned) by the king of Spain for state ceremonial activities. The palace was built on the site of a former alcazar that burned down in 1734. It took 26 years to complete! A visitor to the palace today gets to see 50 of its 3400 rooms – but even this small portion is well worth the visit, with many fascinating artifacts and artworks. Not to mention the ornate palace itself!
The palace is one of the most beautiful and interesting attractions in Spain. Marvel at how people could have lived so lavishly and in such style! You'll see the Royal crown and scepter, and can even visit the impressive armory.
The entrance is on the south end of the palace. Unless there are lines, you might not notice it immediately – but you're sure to find it.
After paying entrance fees, one enters the parade ground. The entrance to the palace interior is through the doors slightly left of the photo's center.
Hall of Columns: The first room encountered on ascending the amazing staircase.
Madrid Royal Palace Tour Prices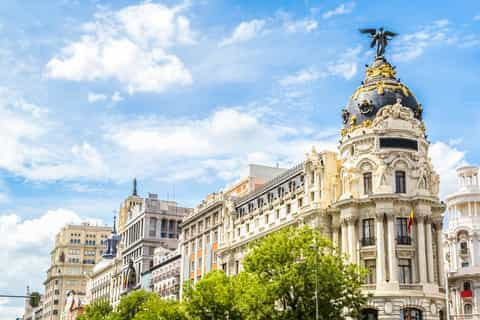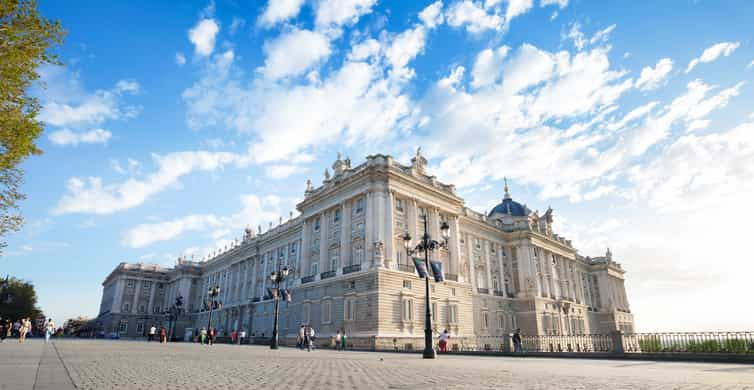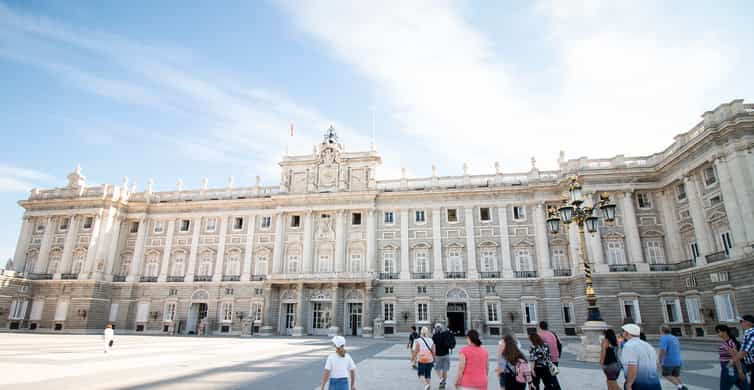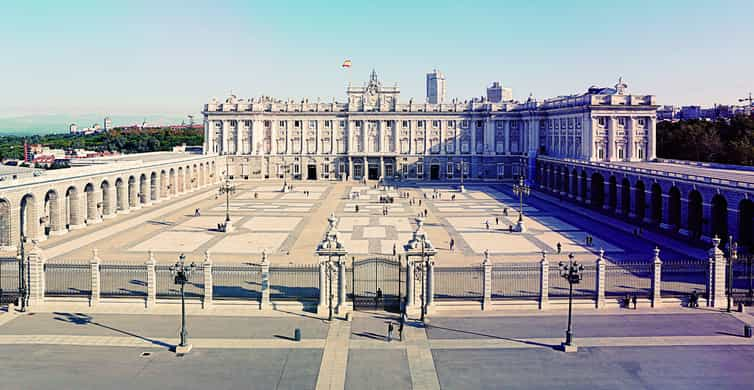 23 reviews for
Royal Palace in Madrid Tours & Tickets (Skip Queues)
Royal Palace in Madrid Tours & Tickets (Skip Queues)